Tentacles off my Corns
A downloadable game for Windows
Made by...

Víctor Hernando Mata - Lead programmer, game design, sound
Marc Lloret Dempere - Programmer, animation, game design
Marina Codony Lleonart - Art&animation, UI, game design, sound
DISCLAIMER: most of the background assets were gathered from online sources and repurposed. We only own the characters and the animations.

PLOT
Aliens have landed on earth, and you must protect your farm from their seize at all cost! Be careful though, stepping on your own crops will ruin your own harvest.
Go defend your land, and get those nasty Tentacles off your Corns!
GOAL
Clear out every zone of your farm from alien enemies. There are 6 zones, with two attack waves for each.
If you die, you respawn at the start of the zone.
If you die three times, you restart the whole game.
If you step on your own crops, you lose life of your own too.
CONTROLS
WASD to move in all directions
CLICK to shoot
SPACEBAR to jump and avoid being hit
TAB to change your equipped weapon
R to use the heal items
ENEMIES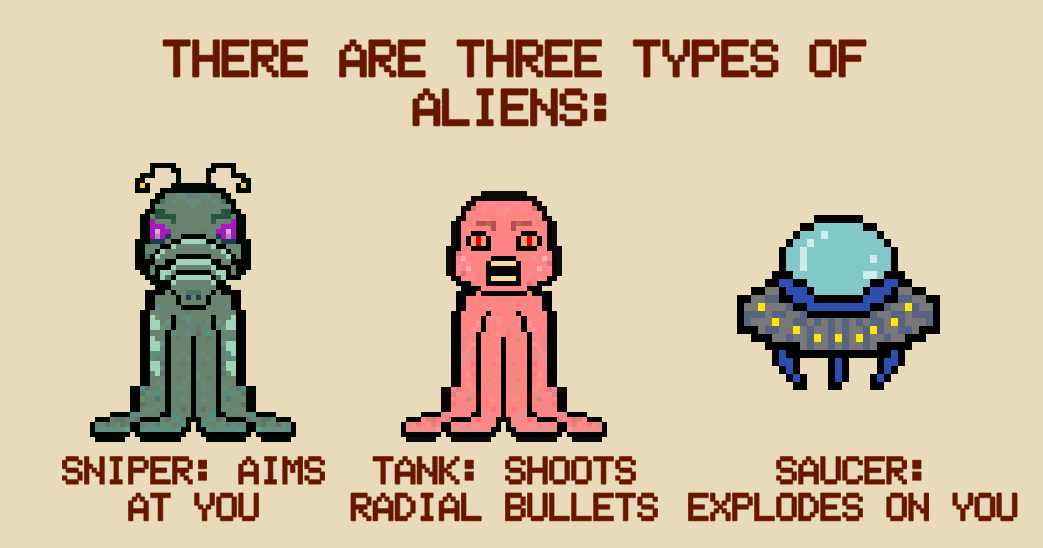 Download
Download
TentaclesOffMyCorns_itchio.zip
32 MB
Install instructions
Unzip the folder and run "Tentacles Off My Corns.exe"